Closing an Office?
6/10/2019 (Permalink)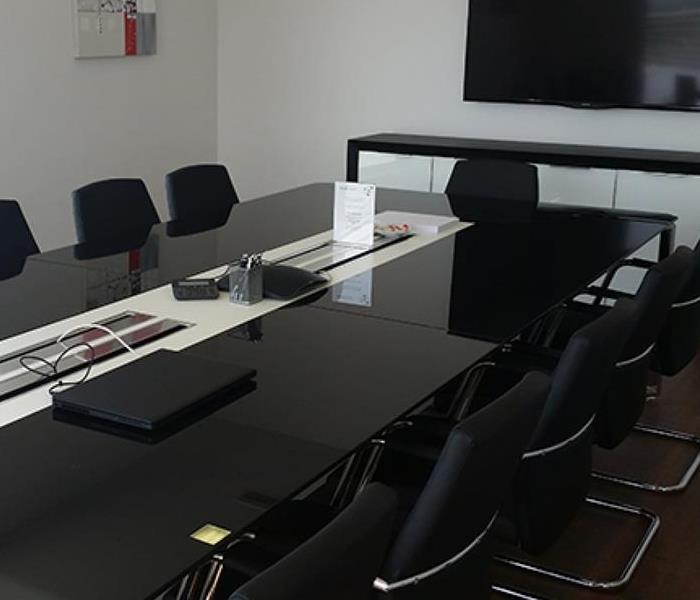 Closing an office can be tough work. SERVPRO of Norridge/Harwood Heights found these tips useful when closing an office:
The office space decommissioning company should revise the contract you signed to rent the place and should meet the property managers to verify what the required condition of the working area is.
Equipment, technology, furniture, fixtures, etc. need to be removed and/ or recycled.
When decommissioning a facility you can also keep some goods, furniture or equipment – just ask for storage from the commercial mover. You can keep some equipment or furniture in case you know that you will need it again.
The industrial facility then needs to be freed from cables – once the furniture and equipment is out of the way this can be easily accomplished
Make sure to clean up the office (sweeping, vacuuming, etc.) and throw away any trash, leaving the office in impeccable condition
Not only the office, but also the warehouse and any production areas you want to vacate should be cleaned before you turn over the key.
After the office has been cleaned and mostly vacated, you can look for anything that needs to be repaired like painting, plumbing, electrical, etc.? Check your contract with your landlord to determine what should be repaired.
Do a final check of the facility when you are finished with the above steps. This will ensure that all the steps in the preliminary facility decommissioning plan have been adequately performed and completed successfully.
When it comes to your cleaning needs, SERVPRO of Norridge/Harwood Heights is happy to clean carpets for an office closing. If you are closing an office and would like assistance with carpet cleaning, please call 1-708-453-3655